I don't remember the
faces
I'd Played but I remember the
chessboard
and the
moves
. I remember the
warm voices
I hear those days as my sister and brother but to be honest I don't know who they were.
I remember the
elder girl
who made a short time friendship with me. I remember
running
to her,
calling
her name loud, making her
red
in front of her friends. But I'd forgot the name and the face. I remember her
soft hand
on my shoulder calling my name: "reza, don't do this"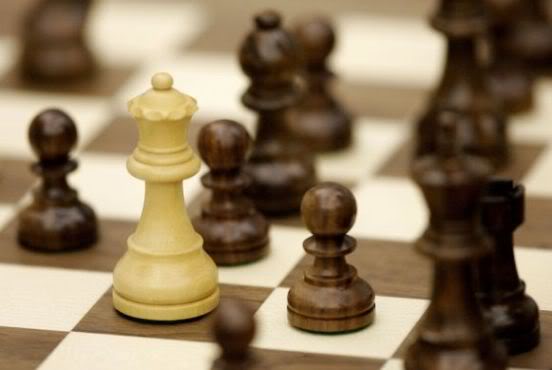 I remember playing chess and beating her with Scholar's mate* (She was awful in chess) and a Completed Scholar's mate with the help of two bishops. (I'd create it with my own creativity but I wasn't the first one though) I remember the others ridicule her for losing to a little 6 year old boy two times but she just laughed and passed by, make me remember her as a sincere friend now.
I wonder where she is now, is she married, is she a good mother and does she remember this little brother. I remember the great chances I'd lost. I remember my winnings, my little hands, my gutsy funny face during play.

there were one of those great moments I admire as being me. But why it is so? why i don't remember the details, I sometimes ask myself. The me that surprisingly I like and admire now. why they have gone so far............ so far
*Scholar's Mate
(Napoleoni)