It's really hard to let your dreams go, but it happens sometimes and there is no other way. Colorful dreams of yours are fading in the lust of your mind's air.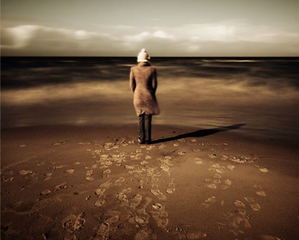 this image is the property of Cassie Kranz and she is the full right Owner
You can see her awesome Glog including this image here
I tried hard, maybe not enough but it seems that there are some
forces
more powerful than me and they want me to do this way. I'm always looking for someone or something that has ruined this
bridge
so I can't cross but with my
full heart
I know that it's just
excuses
to my unsuccessfulness.
Excuses like Mom, Dad and their desires and problems instead of mine. yes, excuses because they may hold me for some time but not that powerful to
stop
me or
breaking
that bridge.
But what is really a success and what is a lost? who knows, maybe I am too damned that I can't see anything. Like they say sometimes: " you should see the full-half of glass instead of empty-half.", but as i said I can't see the glass anymore and this confusion in more dangerous than the rest of the things.
while you have a purpose and your problem is that you haven't scored, you have a way to go and a bridge to cross. But how about you not losing the
way
, instead you have forgotten
where
you were headed. Add this to the disaster that you even don't know where you are.
It reminds me of an
special situation
in the Ninja world of
Naruto
, where you have been stuck in a
Genjutsu
of another ninja. The first way is to release chakra from your body to disturb the opponent's chakra and get out of the genjutsu. But if the opponents and its jutsu is greater than yours then you have no other way to die if you are
alone
.
The only possible way of being released from the genjutsu is that one of your comrades send their chakra into your body and
disturb
the enemy's jutsu.
There is still
hope.
There is always hope. so let's wait for the
comrades'
chakra flows.
Reza