I'm waiting for a taxi with two other guys. He turns a u-turn and comes to get us. He signals us to get into his car. the moment I get in I feel something is not right.I don't know if it's me or all the people are like this but when entering a new atmosphere I can feel it if something is different. I don't want to exaggerate but I really can.
when I'm walking I can see someone's head suddenly comes out a window, no matter how far, high or blank the spot is, I can feel and then look towards that direction. and here in this car something's off.
and it all becomes clear when the driver starts to talk with the passenger next to him by his hands complaining about something maybe traffic. yeah, I know it. he is Deaf. now I see it. there is a sign in the front and underneath is a sentence stating the driver is Deaf.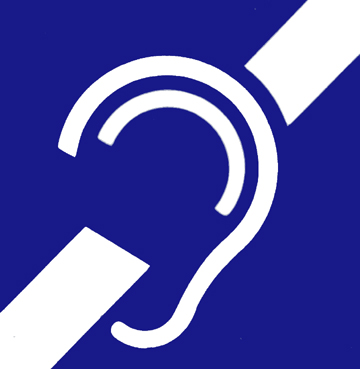 we get stuck in a heavy traffic and the guy next to me unaware of all, drown in his thoughts says:"I'm getting out here." opens the door and gets out. In that moment the driver lost it. he is trying to tell us how to inform him when we want to get out. he opens the door twice and that will make the lamp turn on and off and make him aware that we want to get out or maybe he is just saying why the passenger opened the door without telling him.
anyway, a very common way for informing deaf people is light because they can't hear
. think about it. if you are out and the only person in the house is deaf, what should you do...
when we reach the destination. I touch his shoulder and give him the money. we thank him for getting there safely and he bye-byes with us. the only awkward moment in this trip for me is the moment I thank the driver. but why. is there any difference or if the driver is Deaf something should have happened?!
and at the end I'm no different from someone who doesn't notice a deaf person. I do notice but still my manner doesn't differ.
Reza, the sensitive.
there is a different between deaf and Deaf. that's why all the deaf are not Deaf.
Deaf is someone born with deafness and considers himself as a part of deaf community.
deaf is someone who becomes deaf later in life and don't have the experience of a Deaf and don't consider himself/herself as a part of deaf community.
The second picture is a scene of Switched at Birth TV-series from ABC family. It's kinda about Deaf people and has a lot of scenes deaf people are talking to each other in ASL(american sign language) that needs translation and subtitles for others.